Vascular Intervention
Coronary Semi-Compliant Workhorse Balloon Catheter
Slim shoulders and hydrophilic coating

Proprietary balloon material for small sizes allows for slim shoulders while maintaining durability. Coupled with hydrophilic balloon coating, Pantera Pro excels in tight lesions.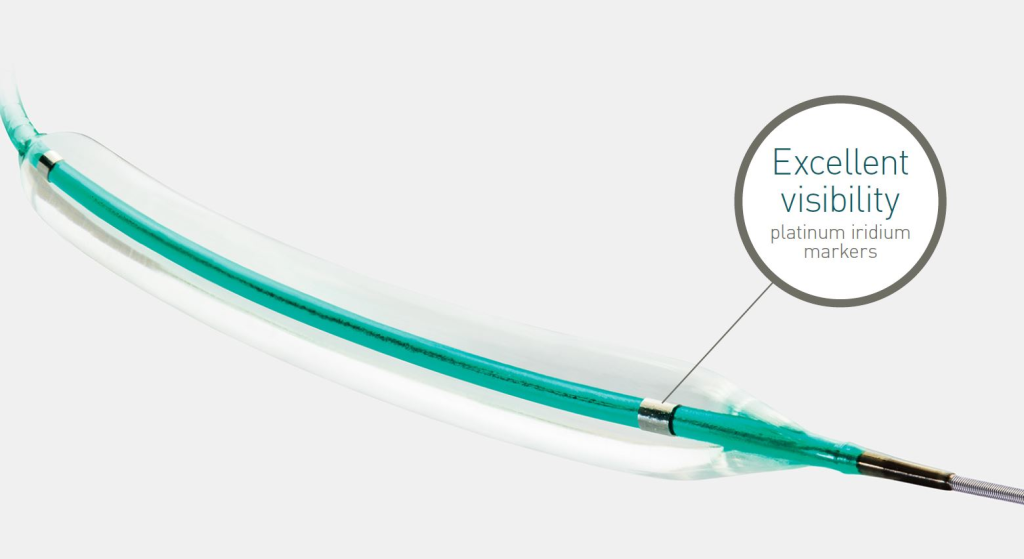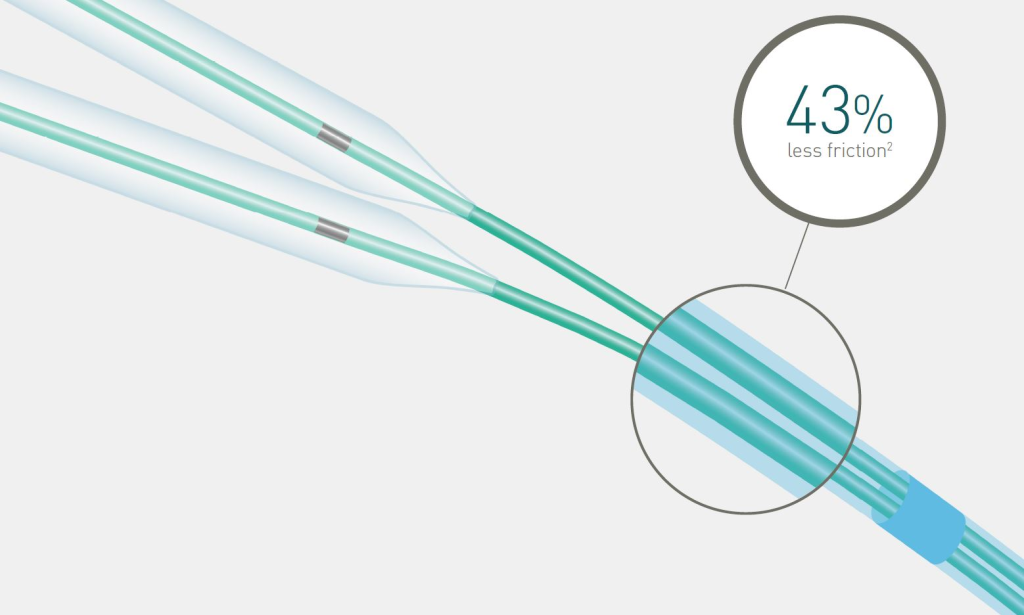 43% less friction2 during kissing balloon technique
---
Reduced distal shaft profile

The reduced distal shaft profile lowers friction when using two balloons in a 6F guiding catheter.*



Lowest friction during kissing balloon technique compared to main competitors
---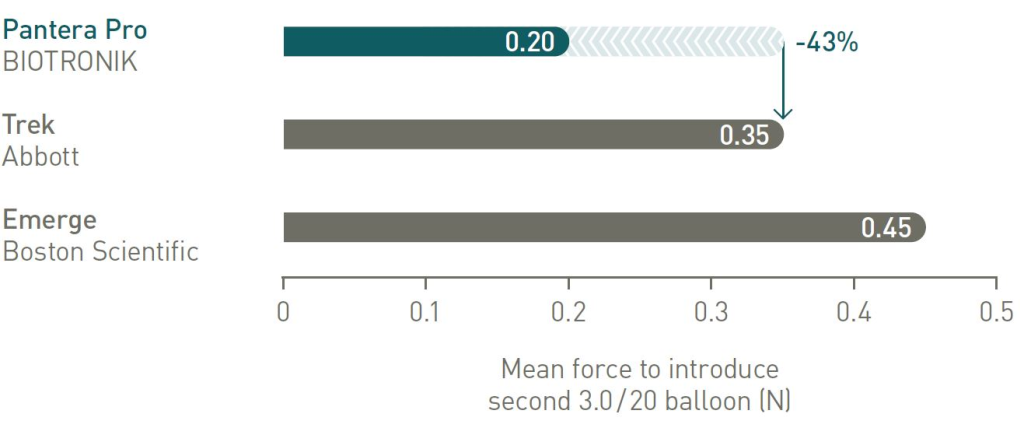 *Any combination of two diameters not larger than 3.5 mm within a 6F guiding catheter with a minimal inner diameter of 0.070"/1.78 mm.



38% more push3 to reach target lesion
---
Enhanced Force Transmission shaft

BIOTRONIK's unique Enhanced Force Transmission shaft results in optimal pushability due to the direct transition from proximal metallic hypotube to distal guide wire support section.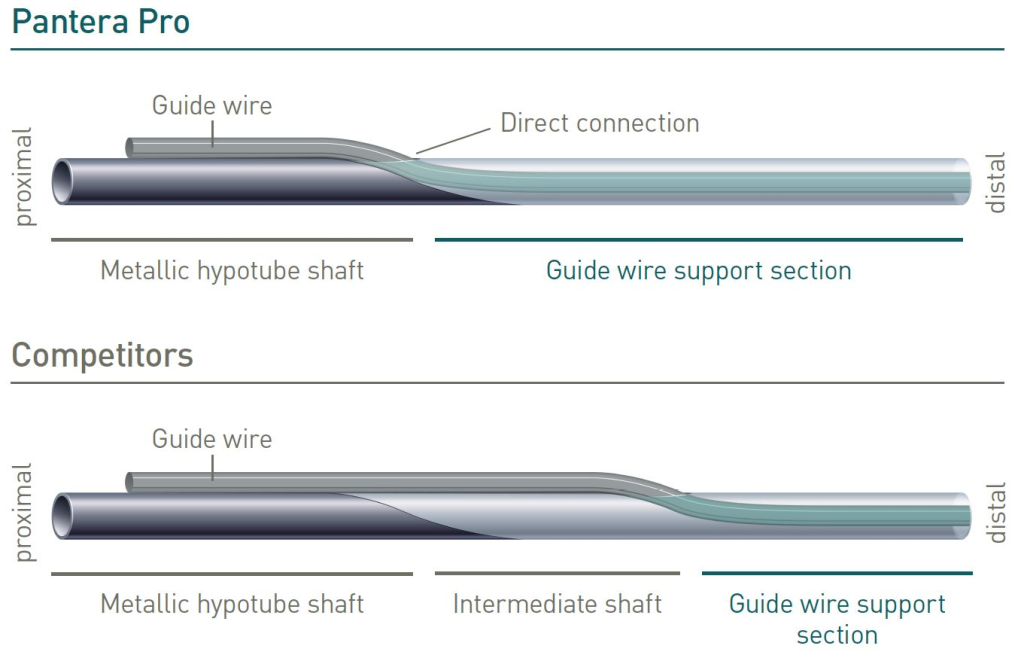 Pushability comparison
---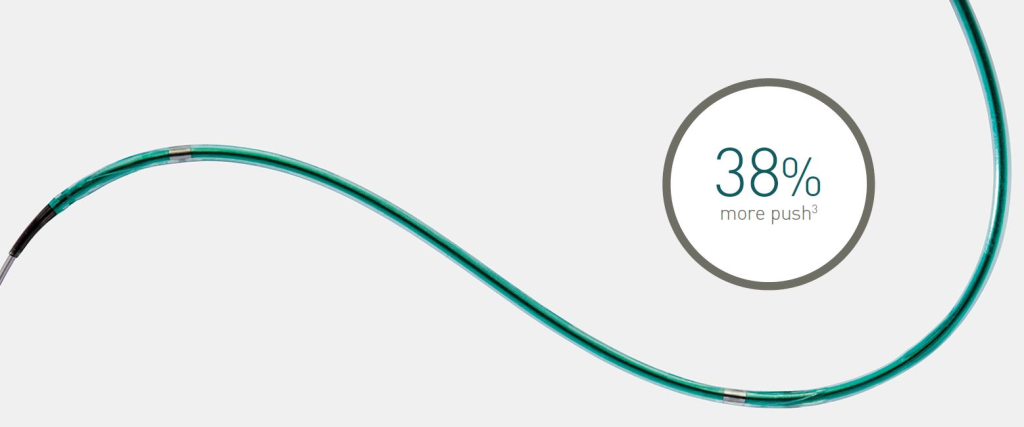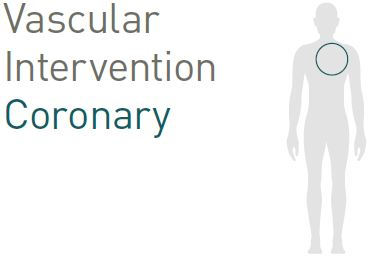 Pantera Pro
Indicated for dilation of coronary artery or bypass graft stenosis.*
Technical Data
Proximal Shaft
Design
Hypotube design
Diameter
2.0F
Shaft markers
92 cm and 102 cm from tip
Distal Shaft
Guiding catheter
5F (min. I.D. 0.056"/1.42 mm)
Guide wire diameter
0.014"
Lesion entry profile
0.017"
Usable length
140 cm
Balloon material
Semi Crystalline Co-Polymer
Balloon folding
ø 1.25 - 1.5 mm: Two-fold; ø 2.0 - 4.0 mm: Tri-fold
Balloon markers
Platinum-Iridium: ø 1.25 - 1.5 mm one marker;
ø 2.0 - 4.0 mm two markers
Coating distal shaft
Hydrophilic (end of balloon to Guide Wire (GW) exit port)
Balloon and tip coating
ø 1.25 - 2.0 mm: Hydrophilic
ø 2.50 - 4.0 mm: Hydrophobic
Kissing balloon technique
6F guiding catheter (min. I.D. 0.070"/1.78 mm),
up to ø 3.5 mm
Diameter
2.6F (ø 1.25 - 2.0 mm); 2.7F (ø 2.5 - 3.5 mm);
2.9F (ø 4.0 mm)
Compliance Chart
Ordering Information
1.25
393289
393291
393298
393305
–
–
1.5
393290
393292
393299
393306
–
–
2.0
–
393293
393300
393307
393312
393317
2.5
–
393294
393301
393308
393313
393318
3.0
–
393295
393302
393309
393314
393319
3.5
–
393296
393303
393310
393315
393320
4.0
–
393297
393304
393311
393316
393321