Vascular Intervention
Coronary Non-Compliant High Pressure Balloon Catheter
Lowest compliance in class1 avoiding dog-bone effect

The Pantera LEO high pressure balloon has the lowest compliance in class1 which ensures controlled minimal growth up to Rated Burst Pressure (RBP) without any dog-bone effect.
More controlled growth from Nominal Pressure (NP) to RBP1


Compliance curves 3.0 mm balloons
(Values shown between NP and RBP)
---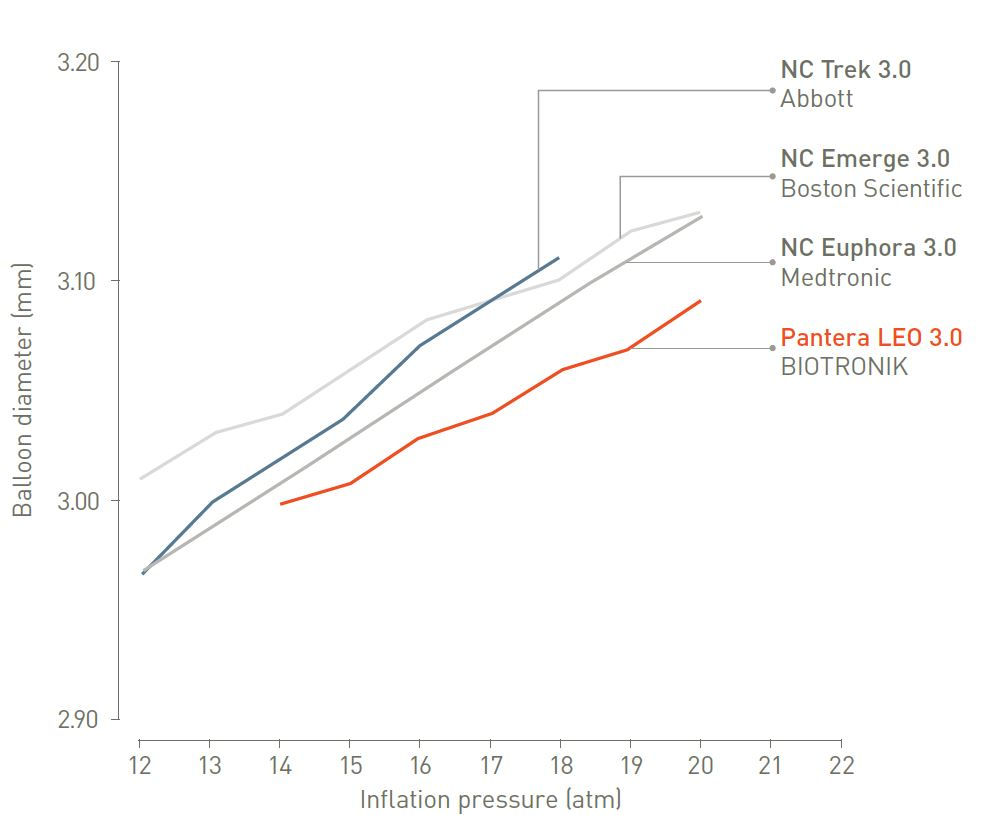 Source: Product Labelling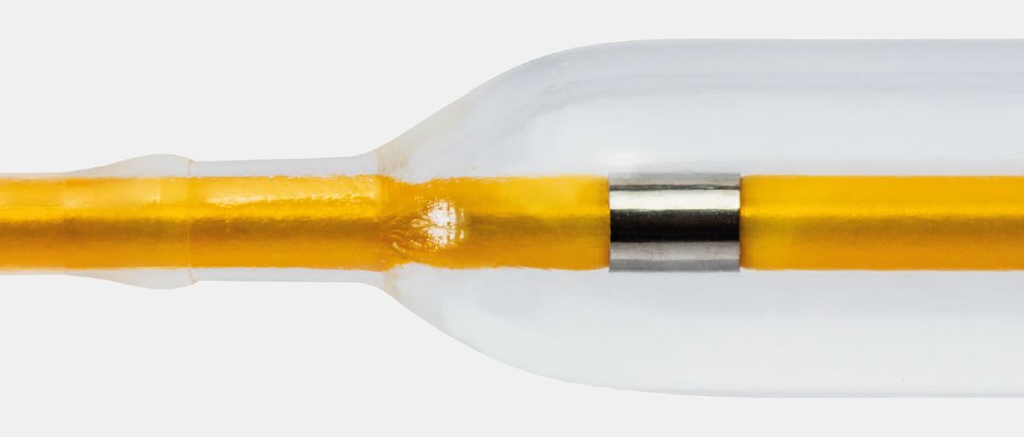 Precise dilatation
---
Extra short ballooon shoulders


The extra short balloon shoulders reduce longitudinal balloon growth, minimizing the potential for vessel trauma outside the treatment area.

Longitudinal balloon growth between NP and RBP2
---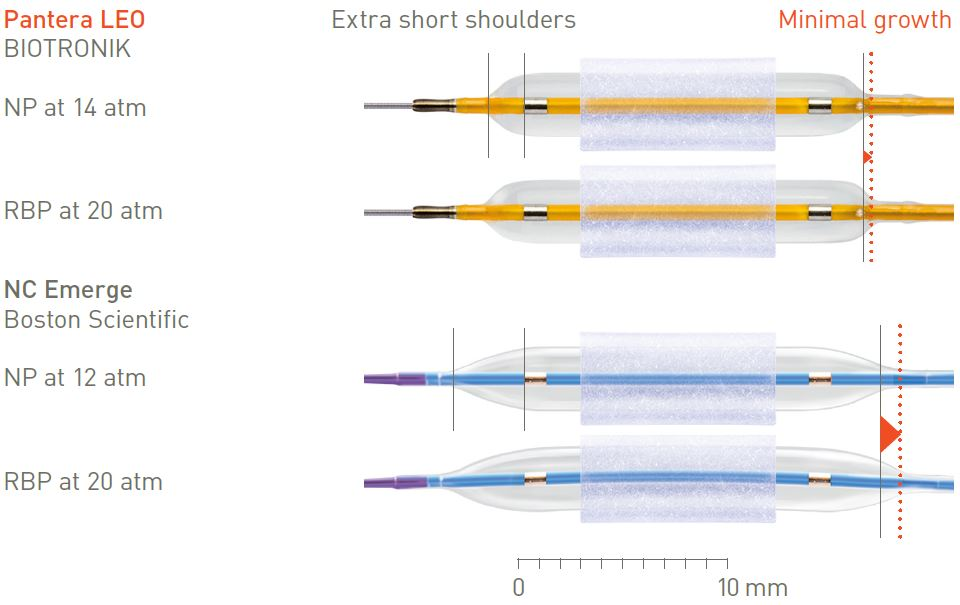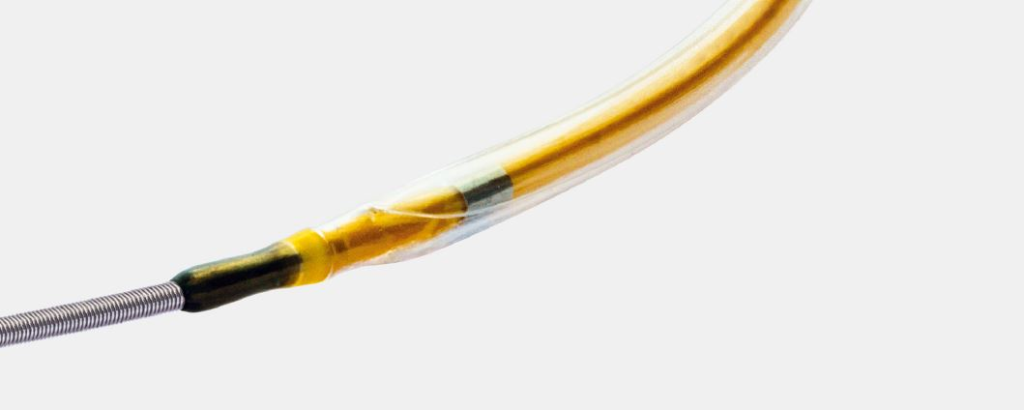 Enhanced crossability and accurate placement
---
Patchwork coating

The tri-fold balloon is fully coated when folded but only partially coated when inflated. The resulting patchwork coating enables enhanced crossability while minimizing slippage during dilatation.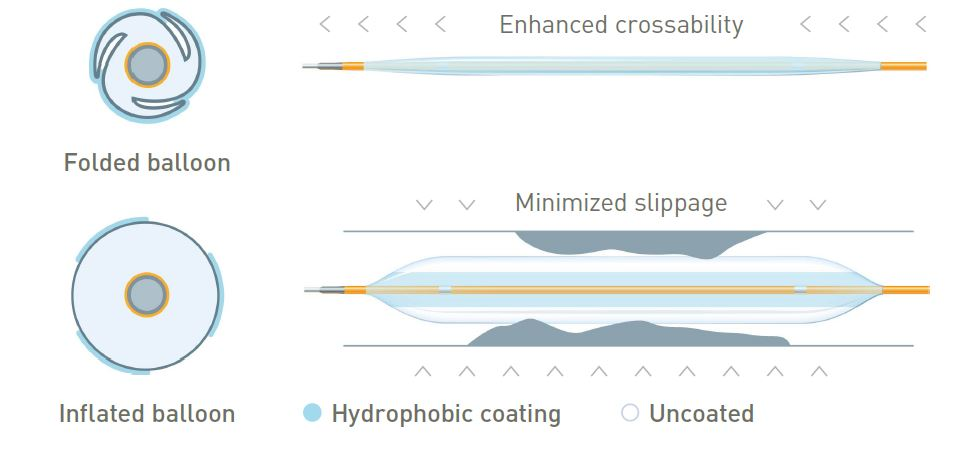 ---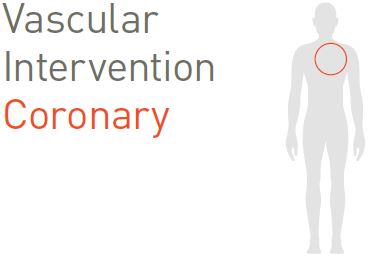 Pantera LEO

Indicated for stent post-dilatation and dilatation of a coronary artery or bypass graft stenosis.*
Technical Data
Proximal Shaft
Design
Hypotube design
Diameter
2.0F
Shaft markers
92 cm and 102 cm from tip
Coating
Hydrophobic
Distal Shaft
Guiding catheter
5F (min. I.D. 0.056")
Guide wire diameter
0.014"
Lesion entry profile
0.018"
Usable length
145 cm
Distal shaft length
34 cm
Balloon material
SCP (Semi Crystalline Polymer)
Balloon folding
3-fold
Balloon markers
Platinum-iridium
Coating
Hydrophilic (end of balloon to GW exit port); hydrophobic (balloon and tip)
Diameter
2.6F (ø 2.0 - 3.75 mm); 2.7F (ø 4.0 - 5.0 mm)
Compliance Chart
Ordering Information
2.0
366991
367002
367013
367024
367035
2.25
366992
367003
367014
367025
367036
2.50
366993
367004
367015
367026
367037
2.75
366994
367005
367016
367027
367038
3.00
366995
367006
367017
367028
367039
3.25
366996
367007
367018
367029
367040
3.50
366997
367008
367019
367030
367041
3.75
366998
367009
367020
367031
367042
4.00
366999
367010
367021
367032
367043
4.50
367000
367011
367022
367033
367044
5.00
367001
367012
367023
367034
367045